For the first time in many years, as I am well rested and healthy, I am truly able to enjoy Autumn and take in the beauty through running adventures in my backyard of Boulder. 2015 has been an interesting year, race wise it was not ideal results, but besides racing woes, this year has been invigorating, as so many other areas in my life are blossoming. First of all, we are preparing to bring into the world another baby boy at the end of November, and my growing family enhances life in ways I didn't know were possible.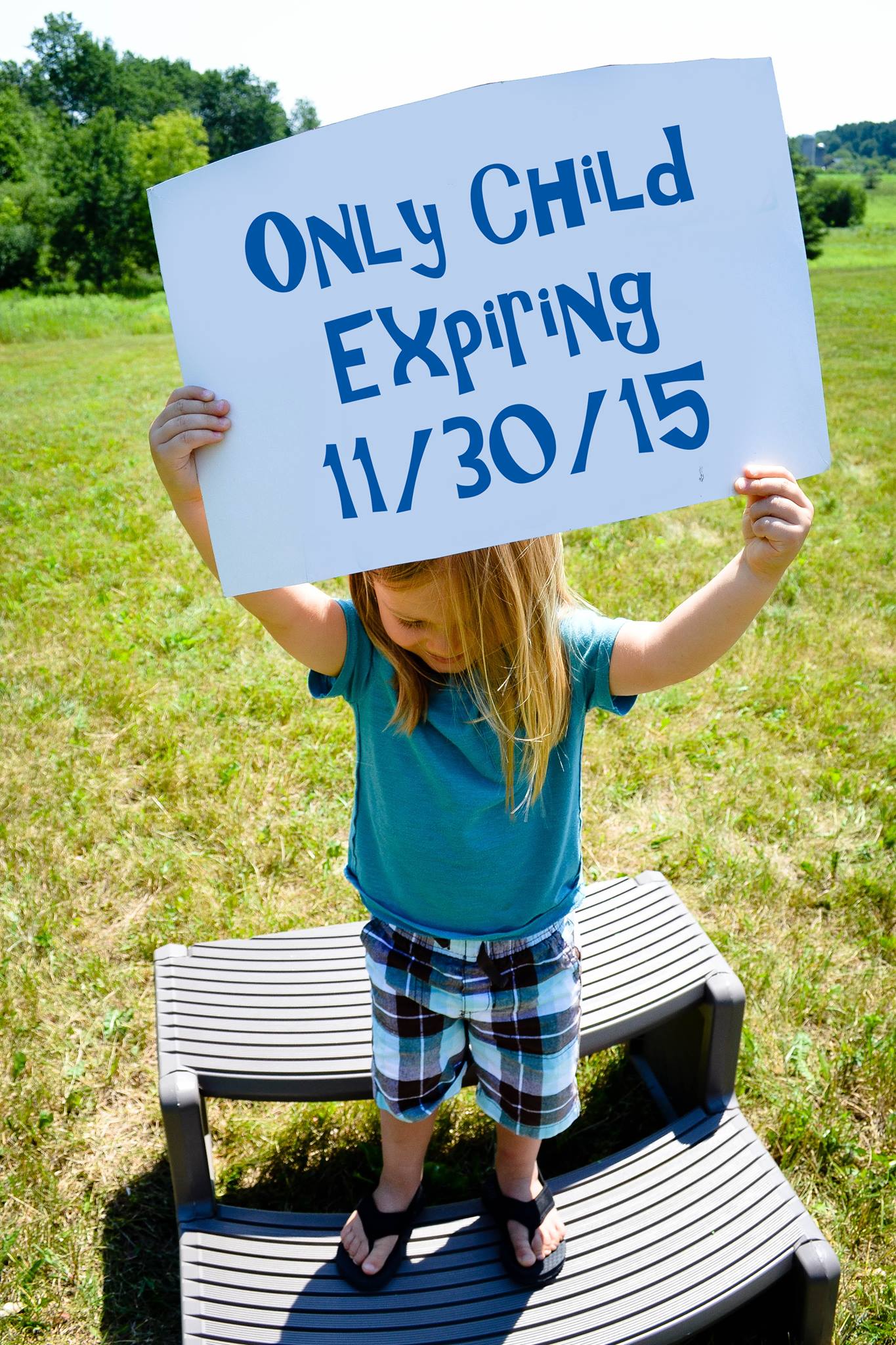 As if that's not enough for one year, we moved and bought a home in Boulder. In the midst of all that, my wife, mother in-law and I have launched Run Mindful Retreats which has been an idea floating around my head for years but finally came to reality this year with the amazing help of my family. For a winter getaway we are launching a retreat in Malibu, CA this March 24-27th and then continuing with a few more this spring and summer near our home in Boulder Colorado. If you're interested you can check out the Run Mindful Retreats here.
Here is a video summarizing the life-changing retreat waiting for you at #RunMindful
Video by Billy Yang Films
Some days and even some years, you struggle in one area but gain strength in other areas. I'm continually evolving and growing and trying to remain present and patient as the Universe does its thing. I'm forever grateful for everything that enters my life whether it be a challenge, hardship or success, it's all the same and the circumstances are there for me to grow and become my best self. So now I'm given the opportunity to enjoy fall and all it's beauty here in our new home of Boulder, watching all the micro changes that occur as the seasons change. This gives me time to enjoy some beautiful hikes and moments with Tristan and Krista before our next baby pops out into the world. Also allowing my body to regroup from some setbacks and continuing to become stronger and healthier as I see what 2016 has in store for me.
The last few weeks I've been able to travel a bit, first back to Oregon to say "hi" to friends and load up our Outback and attach a uhaul filled with the rest of our belongings. Next T$ and I traveled to Wisconsin to see family and run the TNF ECSWI, my father in-law Bob and I were able to enjoy the 50k course together and enjoy a beautiful fall run. The run went smooth and as I mostly race competitively it's especially nice to not worry about time or place and do what I love, just run and spend some quality time with a great buddy of mine. I've been dealing with nausea and problems with nutrition during races so these runs I was able to test out different foods along the way. For the WI run I ate two gluten-free donuts that melted in my mouth and were so tasty, bringing me to the finish with a smile. I think I had two donuts, a handful of chips and water for that race. I'm wanting to eat more solid food as I do more mountainous runs like some Nolan's scouting that I have planned for this fall and next year. Sweet potatoes and maybe a few of those donuts will be apart of those trips.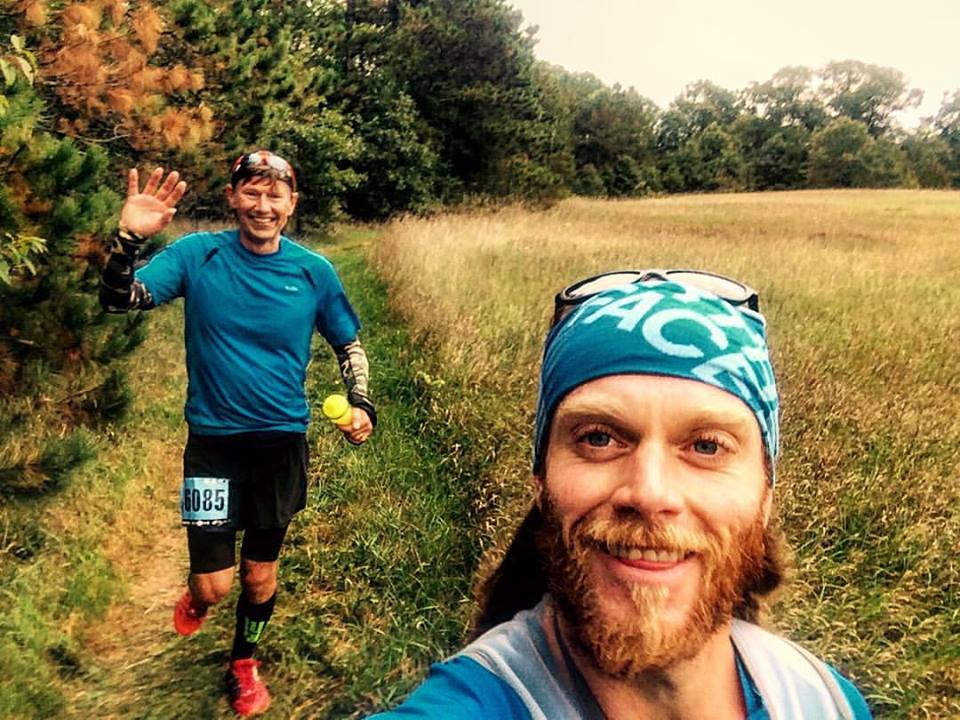 This past weekend I was able to visit the Ozarks in the Mark Twain National Forest near Kimberling City, MO for the first time. I enjoyed being a part of the Dogwood Canyon Trail Runs, running the 15k on Saturday and the 50k on Sunday. It was a super event that is worth checking out and sells out fast. I had such a fun time, the people were absolutely amazing and made me feel right at home. The trails were wonderful – rocky, many creek crossings, mostly run-able with a few steep grunts, trees changing color and shedding this year's foliage making the ground nice and soft. We dipped into Arkansas for a few miles too and I even got to see an enormous buck tearing through the trees in hot pursuit of some tail.  I was able to run with a lot of cool people and I really enjoyed the run without a care, feeling very content with life. I even won the 5ok – it's nice to end the year with one last good run.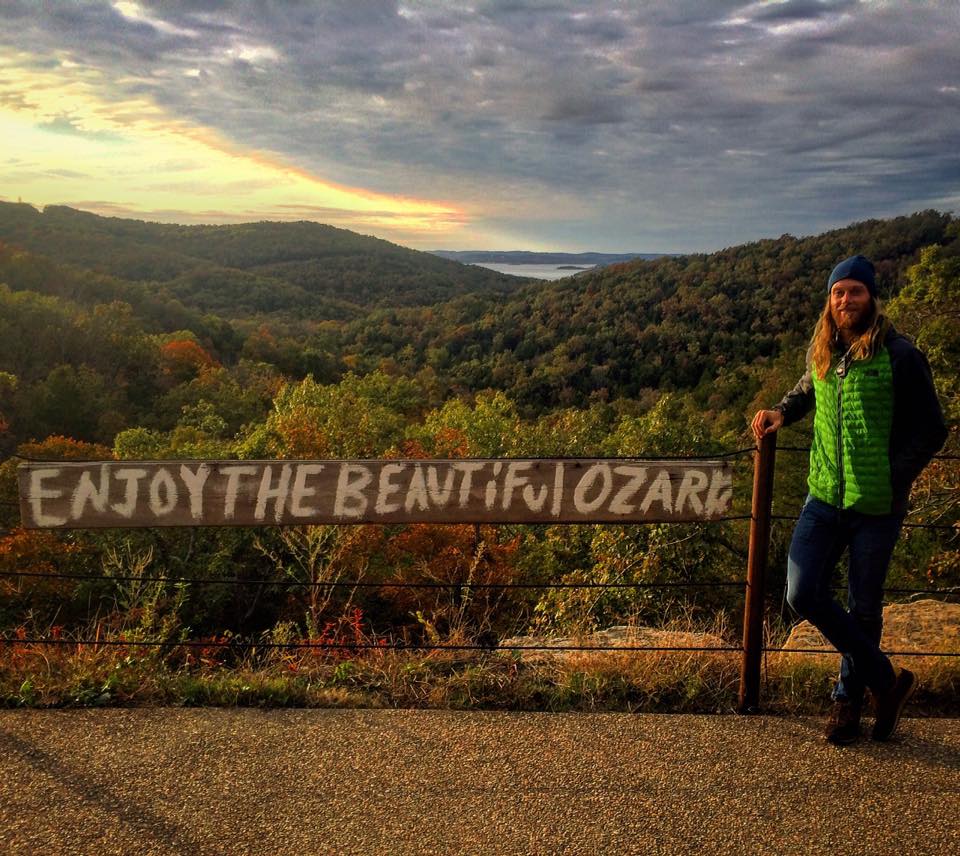 I tested out another way of nutrition for this race too, eating one bison Epic bar, some peanut m&m's, a few drinks of ginger ale and tried out Oral IV which I thought worked ok as well or at least it was a good test drive. It's fun to try out different ways to fuel up and see what works best. We are all an experiment of one, with different individual needs, and need to find what works best for us in each situation. What I eat for a chill 50k is going to be different than what I fuel with when I'm doing a longer race or more mountainous stuff. I've found that it's a good idea to test them out in different situations to feel comfortable with my nutrition plan going into a run but also remaining aware that I might need to change it on the fly and adapt to something else that day; that's why I try different things so I'm prepared for anything.
Overall it's been fun to watch life evolve and be content with how it flows. Next year I'll be at it again, moving up mountains with strength, determination and a will to carry on when things don't go as planned. I've learned a lot from this year and with a new son arriving soon, I have many more lessons to come, so I better study up, or maybe I'll just go meditate.
Namaste