Costa Rica was everything we thought it would be – green lush rainforest, rooted & wild mountain trails and rugged tropical coastlines. When we first arrived, there was an immediate ease as we settled into the Pura Vida laid-back way of life. Our adventures started out in Cabuya next to the Cabo Blance Reserve. While our first Airbnb didn't have great wifi, it was the perfect break we needed to disconnect a bit from the world and reconnect with nature. Our yard was visited daily by different beautiful creatures – 3 foot iguanas, the mischievous coati and howler monkeys. We spent the week with morning jungle mountain adventures and chill afternoons lounging in our hammock, reading books and writing meditations.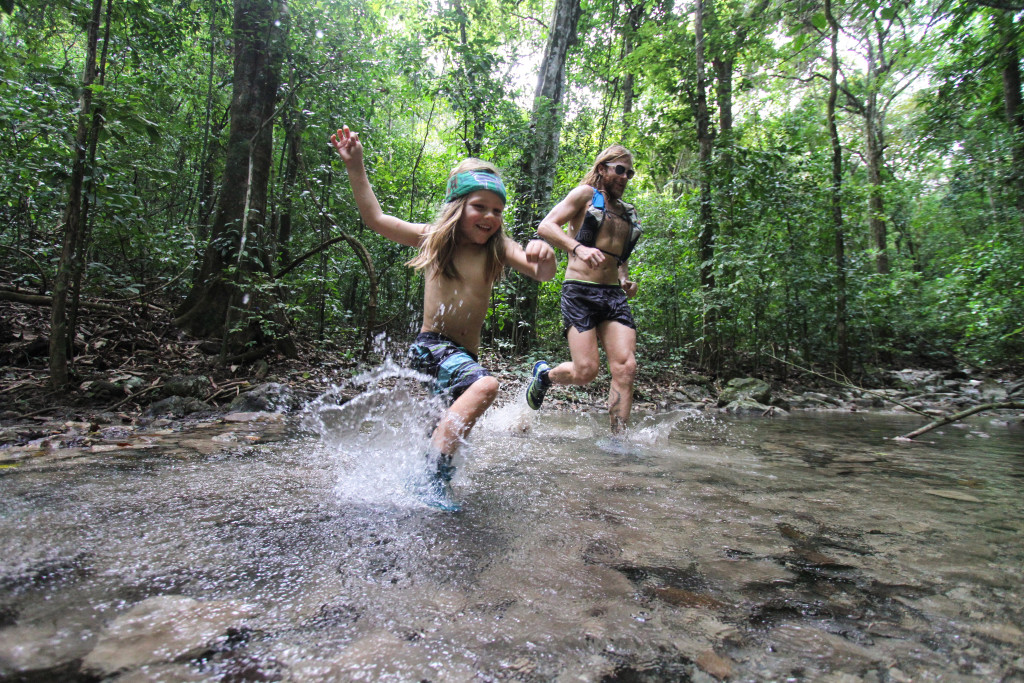 Just up the road from Cabuya was the hippy town of Montezuma, filled with wanderlust travellers selling handmade jewelry along the roads and several delicious cafes with organic, healthy food. The road connecting these two beautiful towns winds along the ocean with countless pull offs for a quiet beach oasis. We made a day trip to Santa Teresa which was a busier yet vibrant beach community that we'll have to explore more on future trips. We absolutely loved all three of these towns in Costa Rica. Here were some of our favorite places in the area.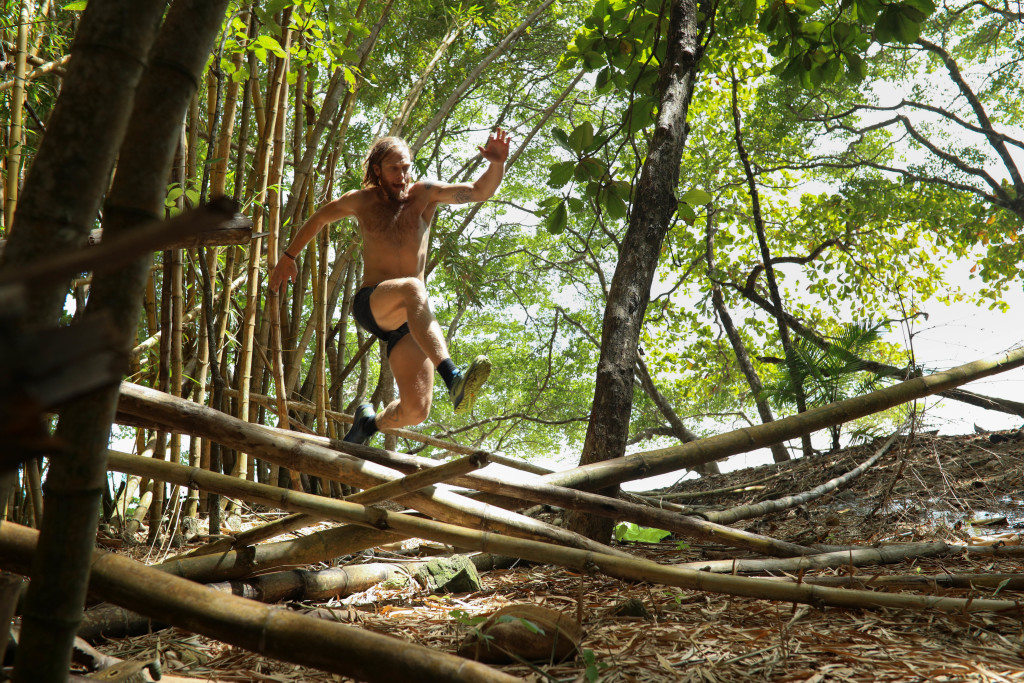 Montezuma & Cabuya, Costa Rica
Running
Cabo Blanco Nature Preserve

– Our go-to trail in the area that goes from beach to beach cutting through rugged jungle terrain.

Montezuma Falls

&

SunTrails Montezuma

– Short hike up to a stunning waterfall (free from town) or SunTrails offers a canopy bridge option to the waterfall for a small cost.

Dirt Road from Cabuya to Mal Pais

– Our other favorite running route was a dirt road that wandered through the mountains connecting these two towns. The road is rough so it is quiet without many cars. We really enjoyed this route as it is beautiful forested terrain with some good steep climbs. It looks like you might be able to make your way back along the coastline to Cabo Blanco and then take that trail back to Cabuya to make a loop back for a longer adventure.
Food
Sano Banano

Restaurant – Delicious organic food – our absolute favorite that we visited daily! Highly recommend the Patacones (my new favorite dish) Sano Banano and the Coco Chocolate Bliss (both are gluten free and vegan).

Organico

Restaurant – Not only do they have delicious organic food, but they frequently have awesome live music.

Green World

– Amazing natural food store in Santa Teresa with a wide selection of both fresh produce and our health food pantry staples.
Fun
Romelia Sea Turtle Conservation Program

– Tristan was able to carefully let a brand new sea turtle launch off to sea. The volunteer was knowledgeable and friendly making this a unforgettable experience.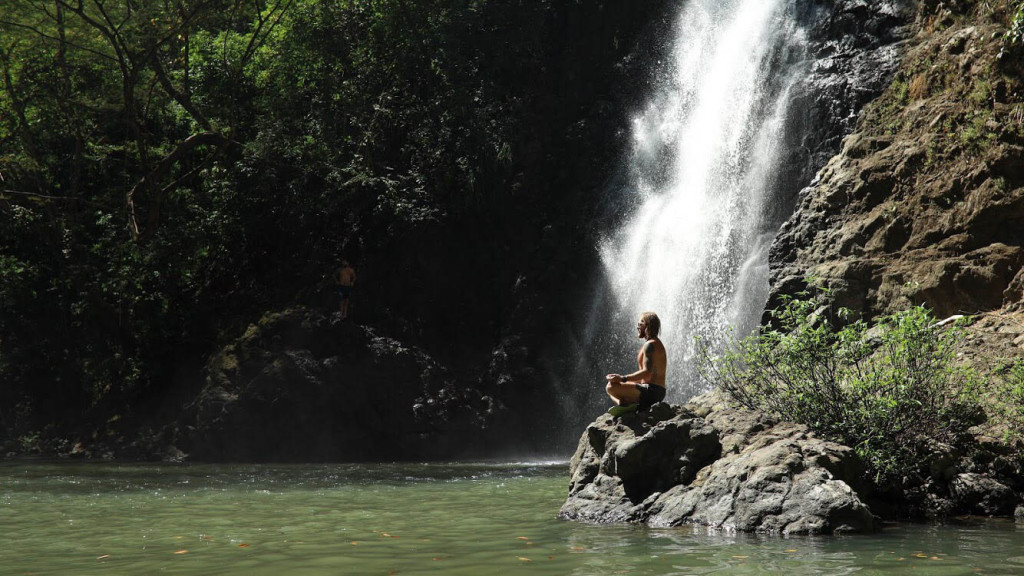 Our second week was spent in La Fortuna, Costa Rica. We didn't love it quite as much as Cabuya as there weren't as many trail options that we could find (most required paying an entry fee and were quite crowded). Being higher in the mountains, the weather wasn't as great as we were covered in rain and clouds for the entire week. La Fortuna is an interesting clashing of worlds as it is right next to the stunning Volcan Arenal with immense natural beauty and thermal activity yet has been overdeveloped with tourism and full of tour buses and commercialization. That being said, we really enjoyed the natural animal refuges and encountering diverse wildlife.
La Fortuna, Costa Rica
Trails
Arenal Observatory Lodge & Spa

– You can pay a day rate to explore this hotel's property and their 7 miles of trails. As you enter the lodge, there are amazing Rainbow Eucalyptus trees. The trails on the property were a bit groomed for my taste but still were fun to explore. Their property ends at the trail to Cerro Chato which is an epic climb but it was closed while we were visiting.

Parque Nacional Volcan Arenal

– I was able to find a few trails but again, most routes up towards the volcano are fenced off. Sure would be great to have more trails to explore this beautiful area by foot.

Fortuna Waterfall

– Although crowded with tourists, it was stunning. This 300 foot waterfall can be seen at the top exploding down from the jungle and up close is a force of nature, crashing down to the ground with immense strength. The trail is short but fun to get down to the waterfall.
Food
Organico Fortuna

– We ordered a wide range of dishes and every single thing was wholesome, healthy and absolutely delicious! Would highly recommend this cute cafe! They also sell a small selection of organic fresh produce, kombucha and a few other products as well as a small gift shop with other souvenirs.

La Fortuna Local Farmers Market

– This small market seemed like a local favorite with fresh produce and other artisanal foods like vegan coconut milk ice cream. Fridays from 10a -5p.
Fun
Arenal Oasis Wildlife Refuge

– Wild frog sanctuary at night, filled with colorful tree frogs and rainforest wildlife. We saw an immense diversity of frogs, insects, a viper snake and chameleon.

Ecocentro Danaus

– Wildlife tour and refuge. We saw many animals – sloths, basiliscus lizard, caiman, toucans, poison dart frog, blue morpho butterfly and so many more butterflies and birds.
We loved Costa Rica so much that we've actually just arrived back for our second trip. This time we're in the Uvita/Domincal area and can't wait to explore more. At the end of this trip, I'll be running the Coastal Challenge and am excited to see so many more miles of this beautiful country on foot.  Have you been?! Any recommendations – trails, organic food, beautiful places? We'll keep you posted on our adventures and share our experiences after our trip!
Pura Vida, Timothy