After 6+ months of travel, 100 different beds in many new and beautiful places and never really sure where we would end up next; we now have a "home" in always sunny Southern California, at least for a few months. It feels good to have a place with walls, where we keep our belongings for more than week. But as the sunrise blossomed out of the earth and I ran Sean O'Brien 50M this past weekend, I realized again what I already know, that my home is this Earth and I have family in every nook and cranny. I'm a citizen of the world and so privileged to have explored and to be continuing to explore so many incredible places. I've known for some time that home is inside and I'm content anywhere especially when I have my loving family by my side; this run made it even more evident.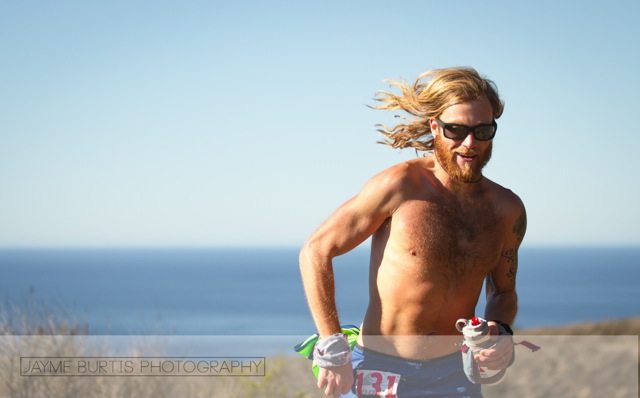 Photo by Jayme Burtis.
Each place I have visited, people have been so welcoming and gracious with their time and space. SoCal peeps have been extraordinary. Some have lent us their homes; some have been my personal running tour guides – Thank you Cooley's, Shannon, Dave n Margie and Dom n Katie! So many in the Los Angeles vicinity have shown me a good time and I look forward to exploring the San Gabriel Mountains for the next few months out of our Pasadena home.
The past few weeks I've slowly been increasing my running volume to the pinnacle of last week's 125 miles and 39k of vert. It was a big week, punctuated with Sean O'Brien 50M to give my fitness a jump start for this 2014 season of races and adventures. I love training more than racing and it feels so good to be back in the training mode again after a solid break the months prior. With the San Gabriel's out my back door I have unending trails to discover and more vert than is healthy for human legs. I love it and look forward to using my new backyard as the building blocks for Hard Rock and other running journeys this next year.
Sean O'Brien 50M went pretty much as planned; I never completely knew my plan but had somewhat of a vision of what I wanted to accomplish. After my Friday-taper I came into the race pretty tired from the week's effort; I started the race conservatively and without a headlamp to keep with the mellow first half of the race I was hoping for. I felt relaxed and really took in the chilly yet beautiful morning.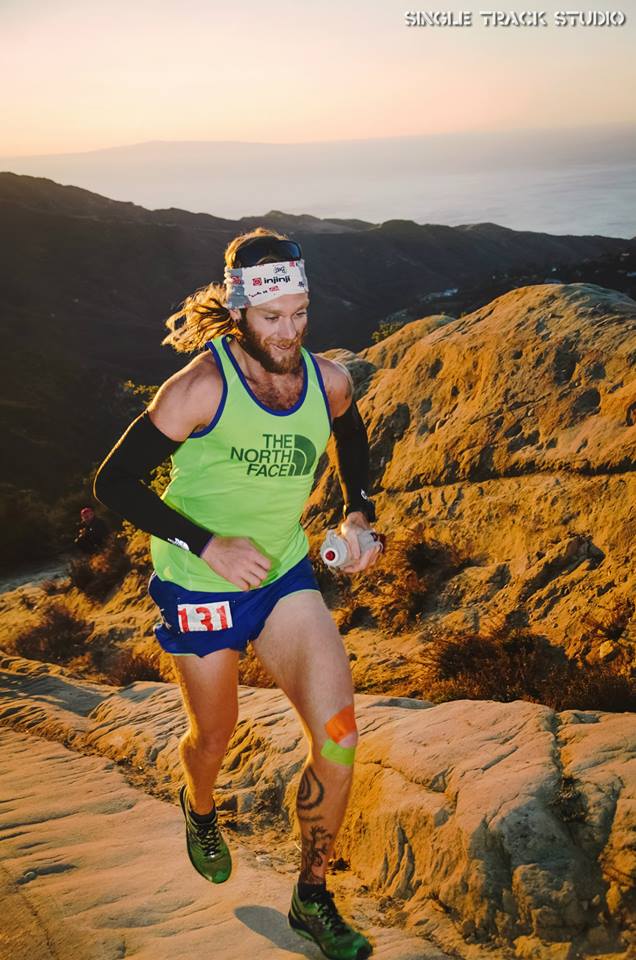 Photo by Single Track Studio.
Thank you SoCal spectators! People were actually out on the course cheering, it was great! I would love to see more of this, keep telling friends. Guillaume was cheering allez, allez; Billy had cameras everywhere, for a split second I thought I was in France. It's exciting to see more and more people get into mountain-ultra-trail running, I hope it can continue to grow. I'm also super stoked that Sky Running is growing in the USA, please people get out and support trail running events.
I really enjoy racing chill and letting the legs warm up to embrace the early miles. I stopped at the aid stations – which I normally don't get to do in a race – I was really digging the smorgasbord of fruit – strawberries and oranges – they were delicious. The morning warmed up and the Santa Monica Mountain ocean and mountain views were phenomenal. I was able to spend some miles with Gerad who's won Pine to Palm the last few years from Ashland as we tore down the trail to Bonsall aid station chatting away.
I didn't realize that we reached the turn around, as I kept trying to run onward. The amazing crew of volunteers got me on the right track and I was off. I was looking forward to this part; I knew there were a few good climbs and I wanted to get a solid workout in. I was a ways back from the leaders, but I thought I would grunt up the climbs and see if I could catch a few guys. I took my shirt off to soak up some February sun and turned up the heat. My legs felt peppy, good n warmed up, so I giddy'd up.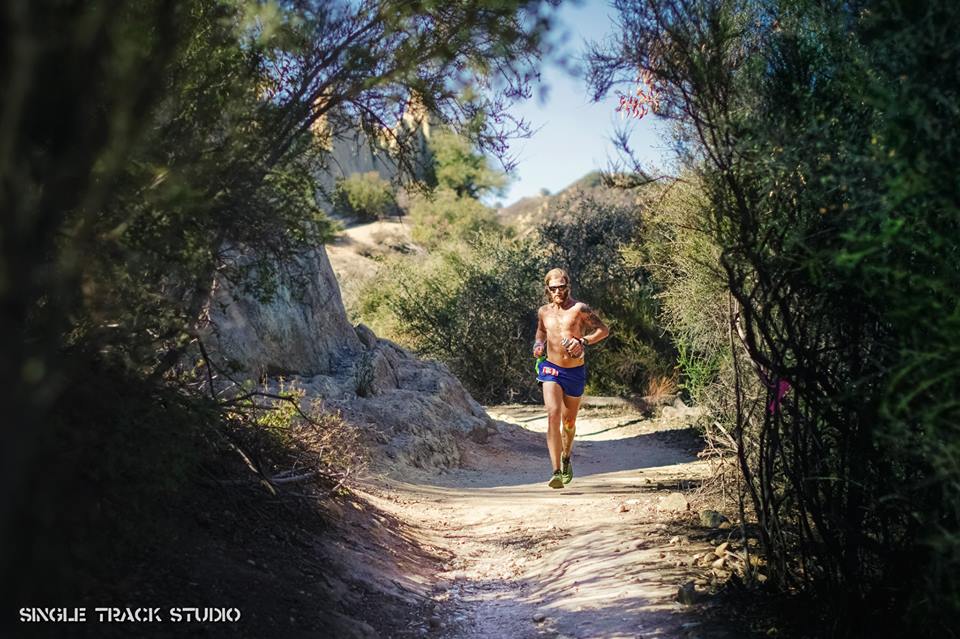 Photo by Single Track Studio.
Eventually catching Josh Arthur walking up a hill, I encouraged him on and told him things would turn around. I continued to catch up, passing Brimhall, Haynes, some others and seeing a Unicorn in the distance. Dominic – Unicorn man- was approaching, I know he's been training hard and was fitter than he might have even known. He paced me last year at Western States and I know it's one he's gearing up for this year. He's putting in a great base and is learning how to dial it all in come race day. When I came up to him, I could tell he was having a little low patch and this was the perfect opportunity to keep him moving and learn how to overcome those low points. I'm not going to lie, 100 mile races are tuff and you're going to struggle and probably more than once. When you feel like complete shit, this is when it's up to you to stay positive and not let it break you; I live for these moments, but they hurt. I wanted Dom to preserve through this low and keep going, he did!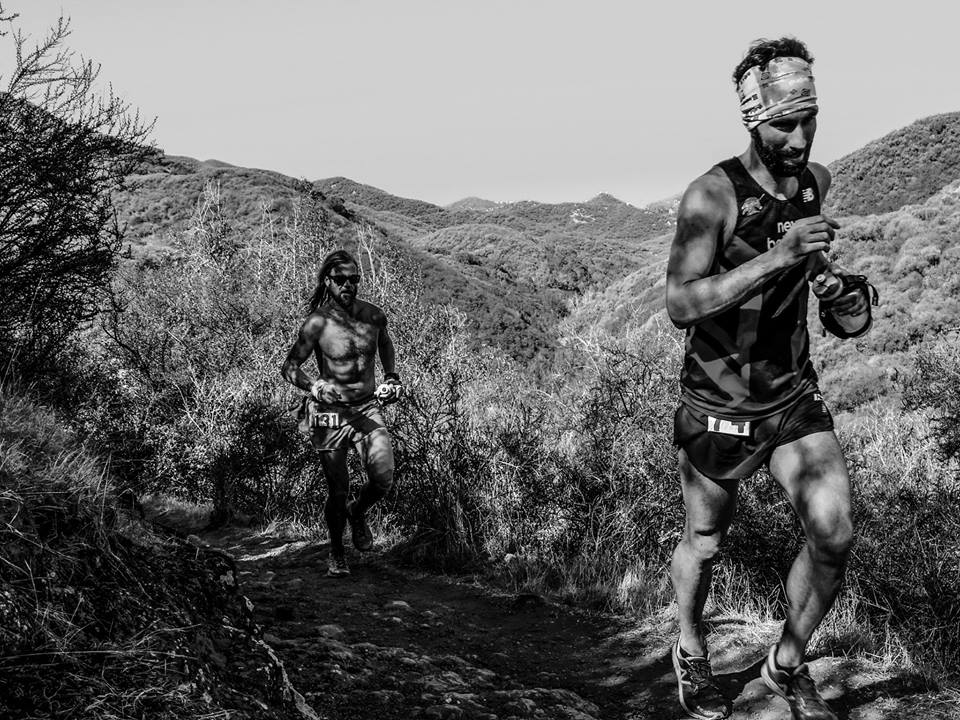 Photo by Katie deSplinter
We stayed together for a bit, cruising through aid stations and getting into a nice rhythm, working together. We were cruising down Cal street esque single-track catching glimpses of Chris Price in the distance; others were telling us that Wolfe was just up the way and hurting. It felt good to be in the mix of things and feeling like I had plenty left. Dom, Chris and I went through the last aid station with 6 miles to go. I was just ahead of them and encouraging them to keep moving, I knew if Chris could work his way in, both him and Dom would be at WS to represent SoCal. As a newbie SoCal resident or whatever you would like to call me – I'm here for a few months so I'm claiming it – I was really rooting for Chris to finish it off strong and get the coveted Western States spot.
As we started a descent I caught a glimpse of a sexy blonde, I'm a sucker for a cute runner so I decided to stop and chat with this foxy lady. Catching up to my wife and father-in-law was perfect and really my only goal of the race. I let Chris and Dom stroll along and stopped to hike it in with my family. Bob was having terrible calf cramps so the next 5-miles took us a bit. We mostly hiked it in, but it was the perfect end to a solid training run and I got to spend the next hour plus talking with my wife and trying to help Bob with his mean calves.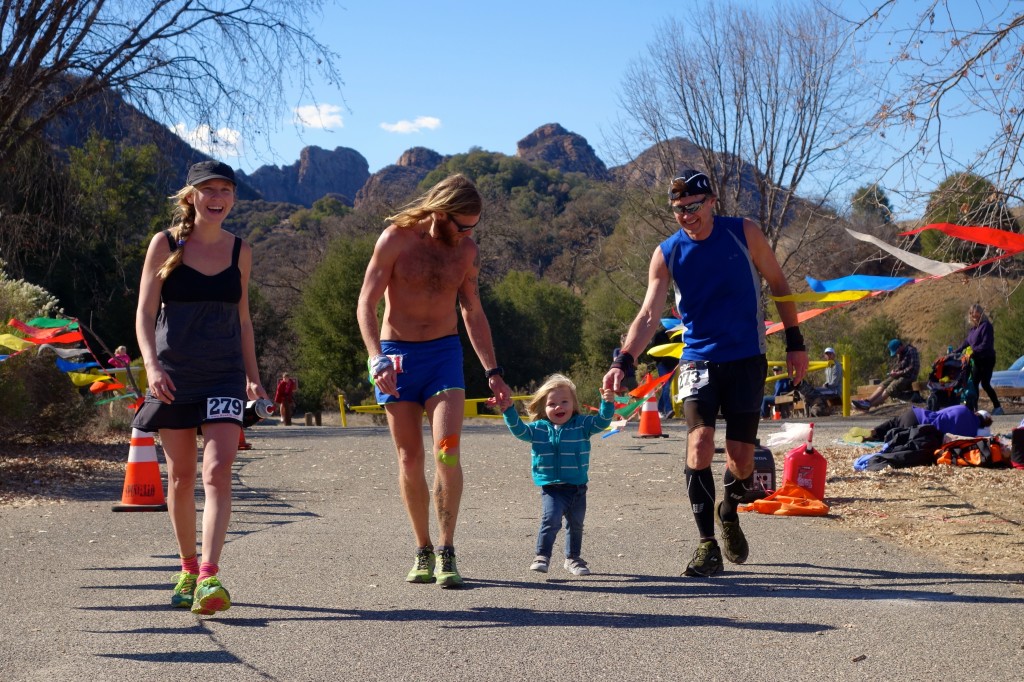 Photo by iRunFar.
The day was gorgeous, the Santa Monica Mountain trails are a blast and Keira Henninger puts on such an amazing race, every time! I was even able to finish the race holding my son's hand; he was super stoked to get a medal! The after race festivities were relaxing and the perfect end to a great day.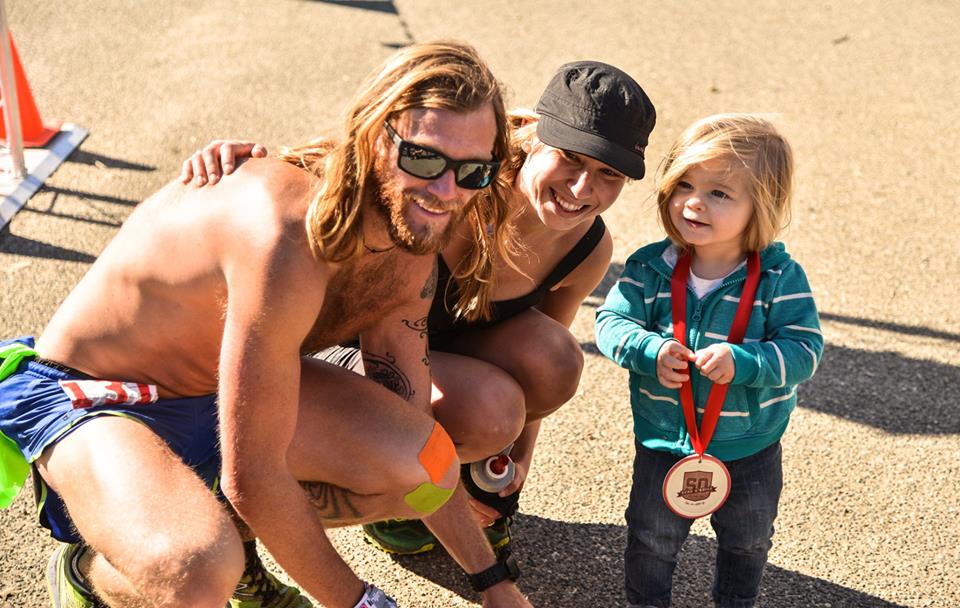 Photo by iRunFar.
Here is a sweet recap video from Billy Yang. Another awesome SoCal resident who's welcomed us here. I'm stoked to continue running and training hard in the glorious San Gabriel Mountains updating you almost daily via Facebook/Twitter/Instagram and hopefully I can put together some solid races down the road. I'm more concerned about some fun runs this weekend, however next up for me race wise is Transgrancanaria in the Canary Islands.