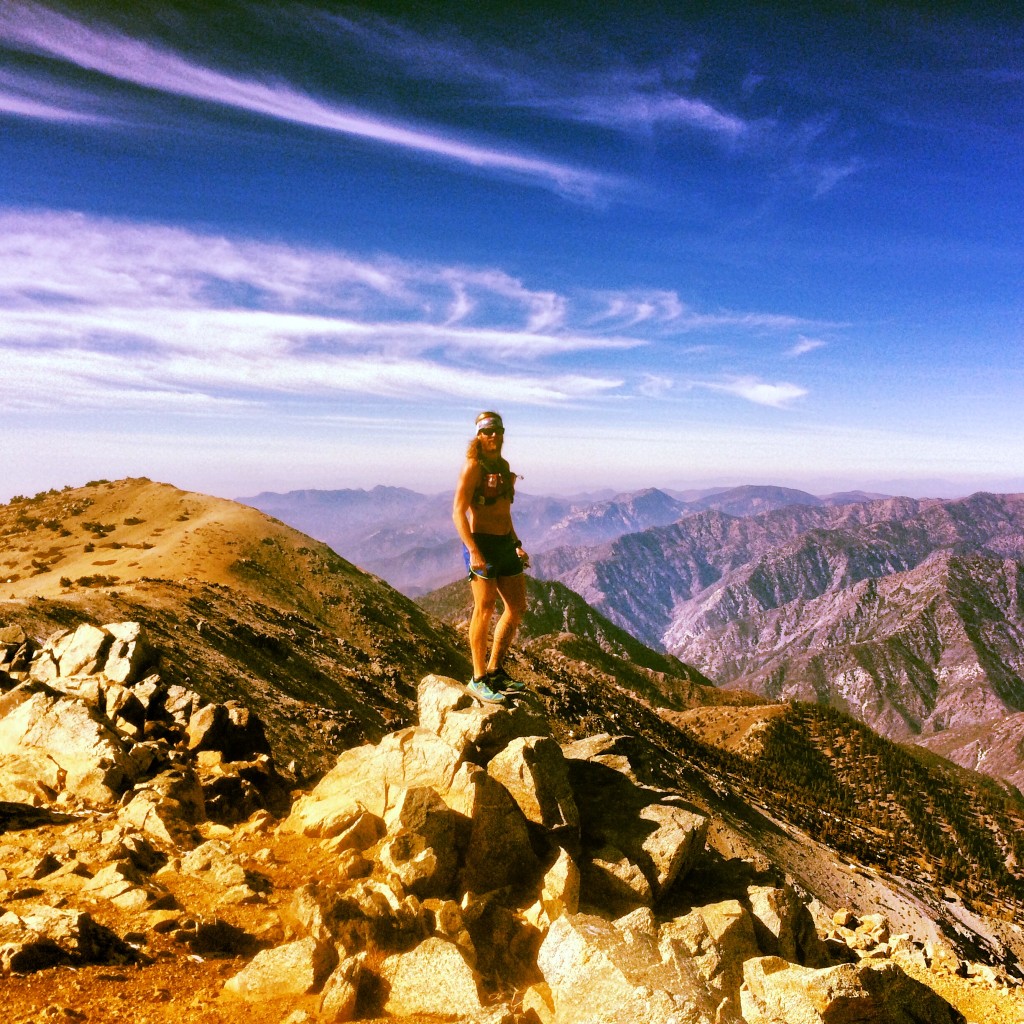 Running almost everyday is my spiritual practice, keeping me grounded and present living with a chaotic mind and world. I run for joy, peace and freedom; I have found getting out the door on a daily basis facilitates the mental, emotional and physical state I prefer to be in. Being content and able to be self aware as issues arise, through fatherhood, marriage and life's unending hilarious circumstances that bring a rise and plethora of emotions. My brain thinks way to much and more than occasionally delivers lies and unwarranted drama, I have found breathing, meditating and running to be great practices in calming down these occurrences. While racing is fun and a way to celebrate this lifestyle I live, with others, after a race I need to take time off to let my body reset and heal; while I do have breathing and meditation to aid me daily, that instinct to get out in the wild and run is taken for a bit – leaving me sometimes ungrounded and unbalanced. I'm working on this daily and reminding myself to be at peace even when running is not available; a daily dose of gratitude seams to do the trick.
As I've been able to run pretty much every day for months, having consistent training and being in a headspace that feels really content right now, I'm very grateful for our time we've spent in SoCal and my running in the San Gabriels. I've had many incredible solo runs, discovering and connecting with the land. I've also had the opportunity to run with some really awesome people here in SoCal, I've become friends with really good people and have shared very enjoyable runs with them and now know most of the areas trails. I'm very blessed to have the support of my family, allowing me to get out in the mountains and be in good shape as I travel today to La Palma for a few weeks to run and also race Transvulcania. Then upon our return we'll be hitting the road again as our journey brings us to Colorado and some beautiful high country adventures.
I get questions about my training all the time, I don't have a set schedule but I'll try to indulge a little. I run by feel and am more concerned about epic days in the mountains, being a part of nature than counting up miles or strava records, if I'm not feeling a hard workout, I take my time and just enjoy my surroundings. I work around my family's schedule and tend to do most of my runs during my sons nap time allowing me to spend lots of quality time with my wife and son, I'm super blessed. Around 3 times a week I get out for longer runs that range from 5-6hrs, which normally consist of 20 plus miles and as much vertical gain as my chicken legs can handle, the other days range from 1-2hrs and intensity as how the body is feeling. Yes, I'm adding up extra vert for Hardrock and other summer adventures, but more so, there is nothing better to me than running hard up to the top of a mountain and blissfully looking out into the wild, forgetting that I'm human and feeling more like a wild animal playing in my home. My backyard, the San Gabrieals are a magical place and I'm very blessed to have called this place home for the last little bit. Time will tell, but we'll probably be back to the area after a summer of high-country touring.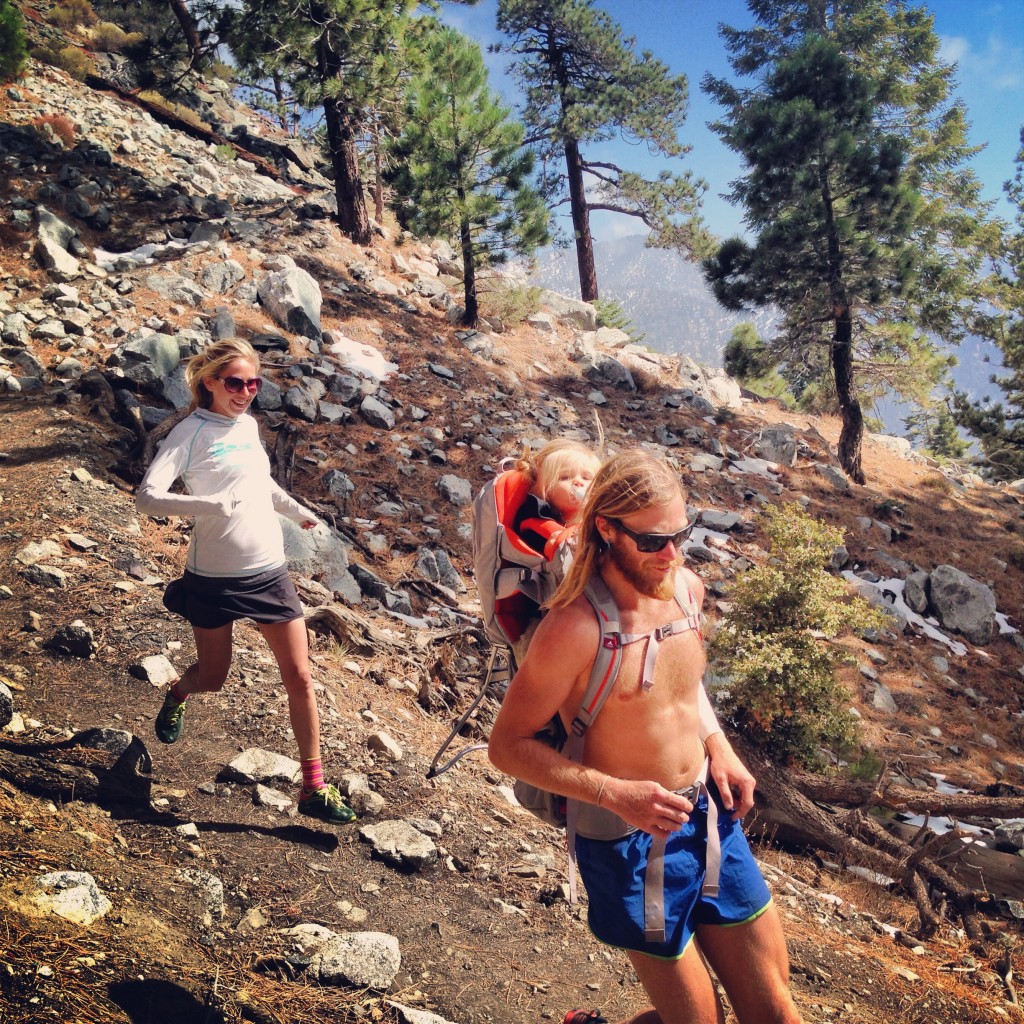 Photo by Dominic Grossman. Thanks for all the good runs bro! Dom was a most excellent tour guide, showing me all the local trails!
For all you number crunchers out there, maybe at some point I'll own a working computer again and upload my daily routine. I'd imagine I get over 100+ miles a week and rarely exceed 140 miles, I do around 20k-40k of vert a week and normally have 3 runs a week that get 9-10k in a single outing. I rarely do doubles, but on occasion will get back from a run and then add some more miles with Krista and Tristan on a stroller run. I don't do really any specific workouts like tempos or thresholds per say, 3-4 times a week I climb Mt Wilson or Mt Baldy at a pretty fast clip leaving me lightheaded and a deep burn in the legs. I like it, so that's what I do. If I'm ever not enjoying my running, that's when I'll probably just stop; which I don't see happening anytime soon.
All in all, I've had an incredible time her in SoCal and all the amazing running I've shared with the land and people I've explored it with. As this has been fun, my continued journey to other amazing lands will be incredible as well. I can't wait to explore the San Juans and Colorado's inspiring and intimidating mountain ranges. We'll be arriving the beginning of June, we are looking for a place to share/house-sit/rent if anyone knows of any possibilities in Boulder/Durango/Telluride/Silverton – please contact me, it would be great to have something lined up!
Later this summer I'll also be making some trips back to where I fell in love with mountain running, in Ashland Oregon as we visit friends and put on our 3rd annual Enchanted Forest Wine Run race. It looks to be a summer filled with mountain splendor.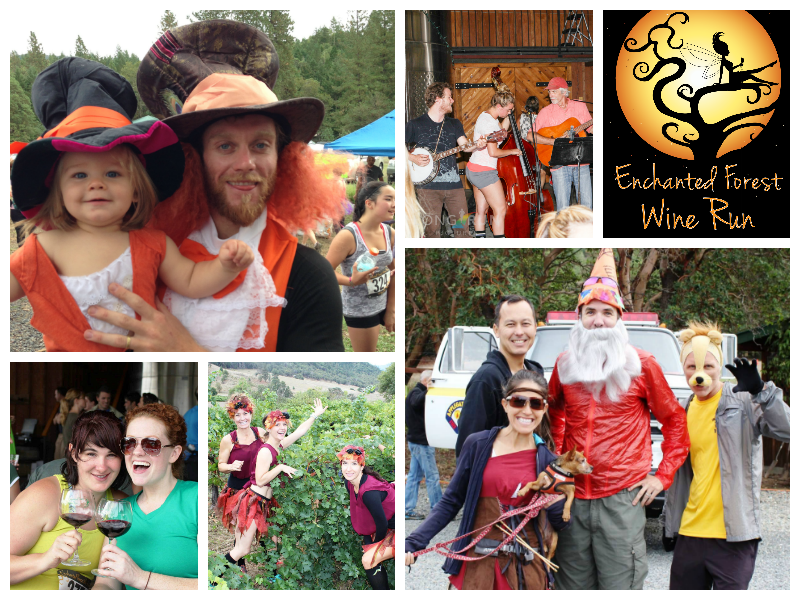 In my spare time after my running adventures, my wife and I get to talk and dream about other avenues of running we hope to share with you all. In the future I plan on putting on some running vacation retreats, I'll share more about this once we have a concrete plan and our ready to share. In the meantime we are also busy getting ready to launch registration for the 3rd annual Enchanted Forest Wine Run in Southern Oregon's beautiful wine country. It's such a fun celebration of running in nature and enjoying good food, wine, music and laughter with so many amazing people. With registration opening on May 1, I hope you can fit this into your schedule this year and come and enjoy Southern Oregon with me on September 27th. Even if you don't feel like running or hiking the 5k, kids mile run or half-marathon course, you can come out and enjoy the rest of the festivities with us; we can always use more happy volunteers!